The IBCC is the biggest carp angling competition in the world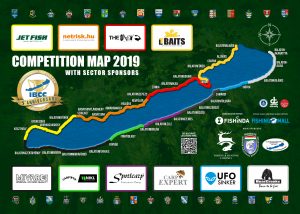 By this year, which is the 5th anniversary of the competition, the number of competitors has grown five times bigger than at the beginnings. In 2015 50, in 2017 more than 120, in 2018 almost 190, and in 2019 250 teams registered for IBCC.
In this year's competition, teams from 22 countries compete with each other and the forces of Lake Balaton. As the organizers of IBCC wish to retain the international character of the competition, they imposed a quota on each nation. Teams may apply according to the quota rules.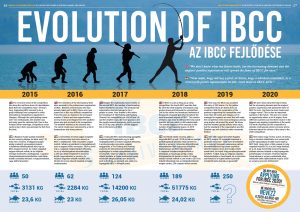 The competition first became extremely popular among Czech anglers. This year too, most of the competitors are from the Czech Republic, all together 57 teams. Hungarians are represented by 49, Slovaks by 33, and Romanians by 26 teams. There are 11 teams from England and another 11 from Austria. Additionally, there are Dutch, Belgian, French, Turkish, Swedish, and Lebanese teams. So far 2 Hungarian, 1 Czech, and 1 Slovak team have won the IBCC trophy. The title has not been defended in the history of the competition.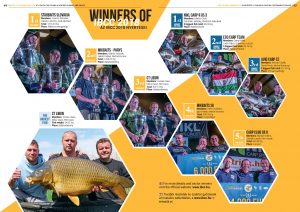 In the IBCC only carp over 5 kilos count. The competition takes place in 10 sectors with an approximately equal number of teams in each sector. Teams are allowed to fish with 4 rods. Using boats and fish finders is allowed. The competitors must follow strict rules. The protection of fish and human life is considered top priority. It is compulsory to use basic fish care equipment and a life vest when travelling by boat. One of the most important rules says that the competitors may bring in their rig no further than 350 m on the northern shore and 450 m on the southern shore. Furthermore, in case of second level storm warning, it is forbidden to go into the water by boat. Violation of the rules results in either yellow card, that is suspension of angling for 8 hours, or red card, that is immediate disqualification. The team with the heaviest total weight of carp bigger than 5 kilos win the competition.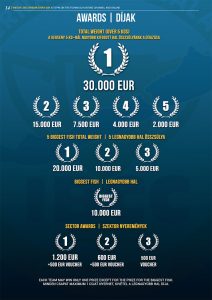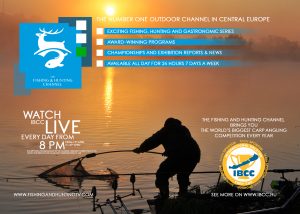 The first three places within the sector, the angler who caught the biggest carp, and the best teams in the five biggest fish competition are also awarded.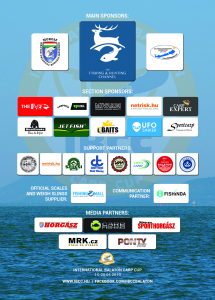 The stakes are enormous: to win the biggest carp angling competition of the world and with it the fabulous jackpot.