Those who follow our show know that we like fishing on new waters. This time I visited a new lake in Romania, the Balta Ferma de Crap fishery next to Diószeg. I pursued carp and grass carp.
The Balta Ferma de Crap is a wonderful small lake 4-5 km from the Hungarian border. This 40 hectare-big lake is surrounded by reed. The water is approximately 2-6 m deep, so the average depth is around 3 m. You can hardly find any sludge on the bottom. As the deck is pretty even, the water gets deep gradually. The quality of the water is excellent thanks to the underwater springs. The deepest part of the lake is near the dam, where the water is 5-6 m deep. This area could be an excellent place to catch fish in the summer. There are 22 pegs around the lake. Almost all pegs have a pier. Anglers can use 3 rods.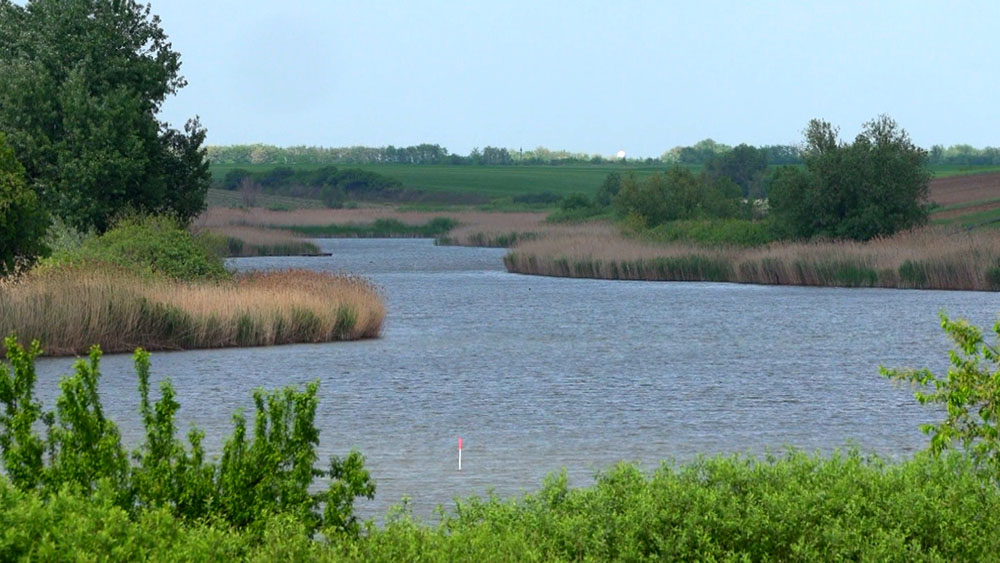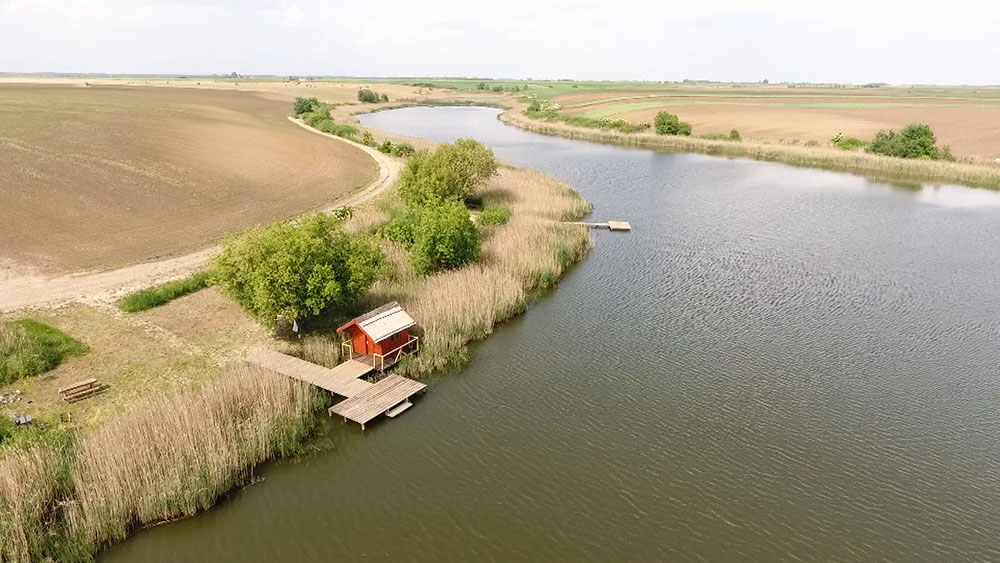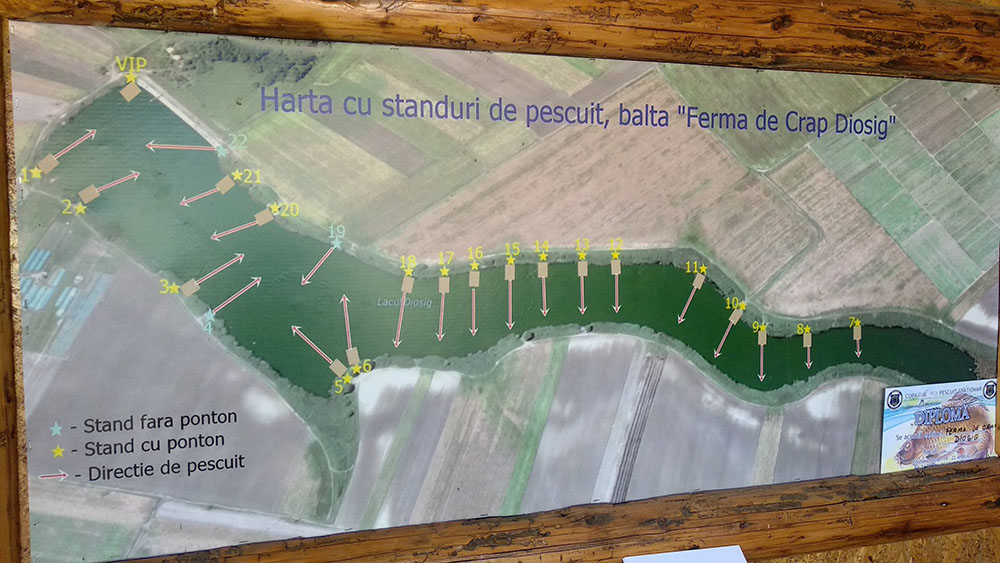 The manager of the lake pays attention to every detail. There is a gazebo near almost every peg. As far as I know, electricity will be available in the pegs soon. Fish from 3 kg to 5 kg are continuously stocked in the lake. Big fish have also been stocked in the lake, from 10 kg to 20 kg carp and grass carp.
You can catch a lot of middle-sized carp here. There is a lot of them. If you're feeding continuously, you can catch as many as you want.
I decided to choose peg 6, where the water was 3-5 m deep. I had a lot of space both on the left and right side. On my right side, there was no one. On the left side, my good friend Cristi was fishing on peg 5. I was happy that Cristi was there as I didn't have to spend three nights alone.
What was also good in the place is that I could cast my rig to the opposite shore, which was about 130-140 m far. Areas in front of the reed are generally good for fishing.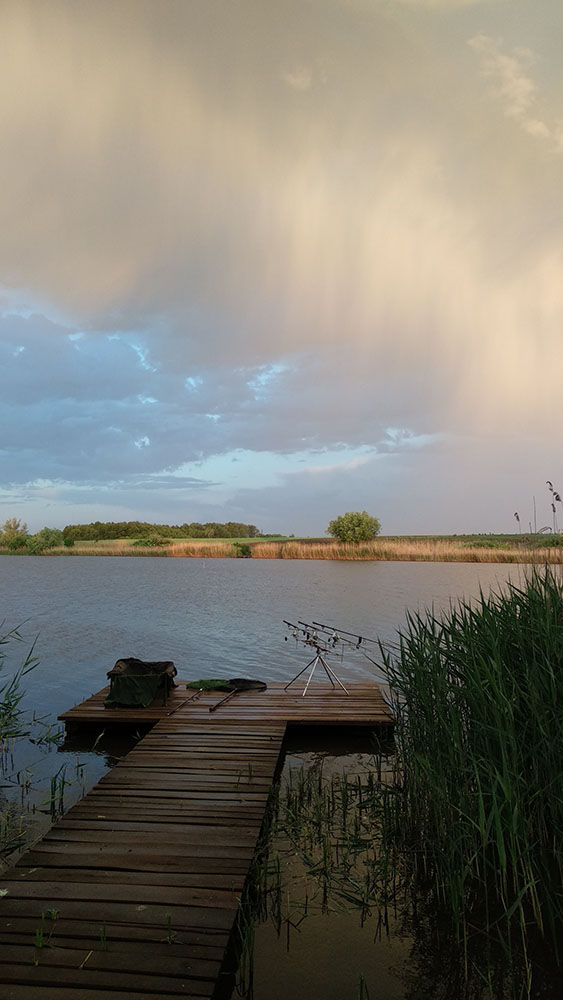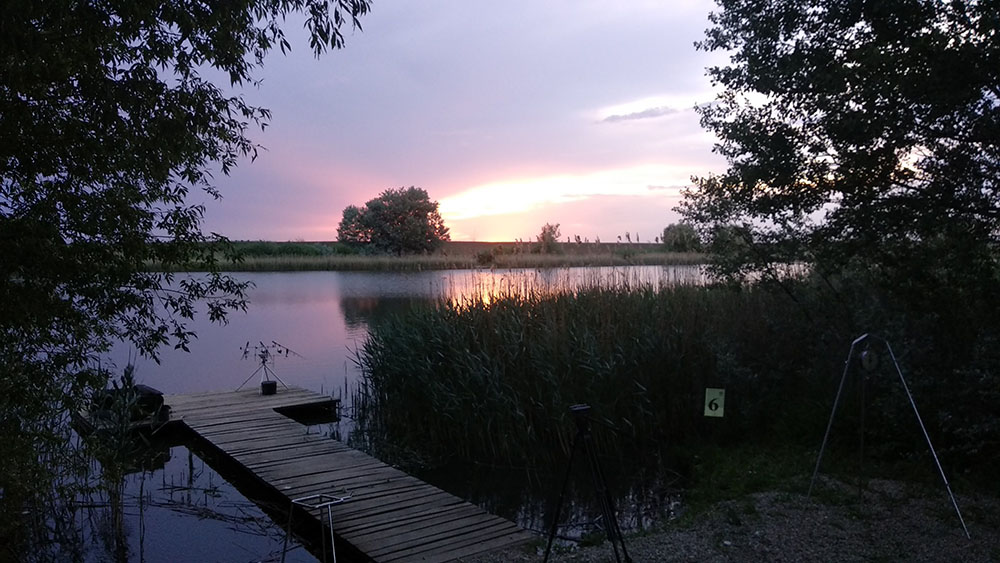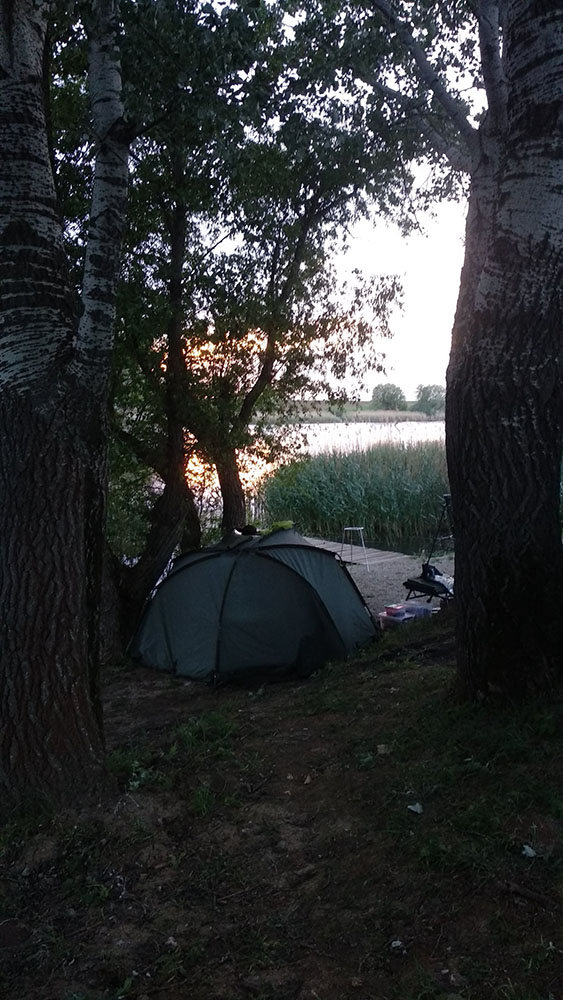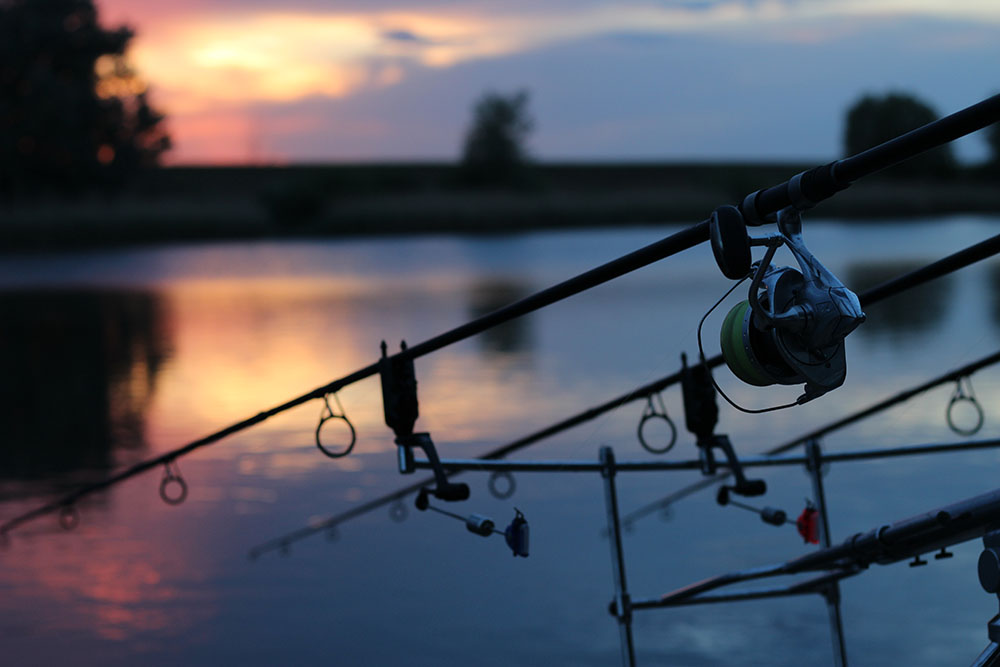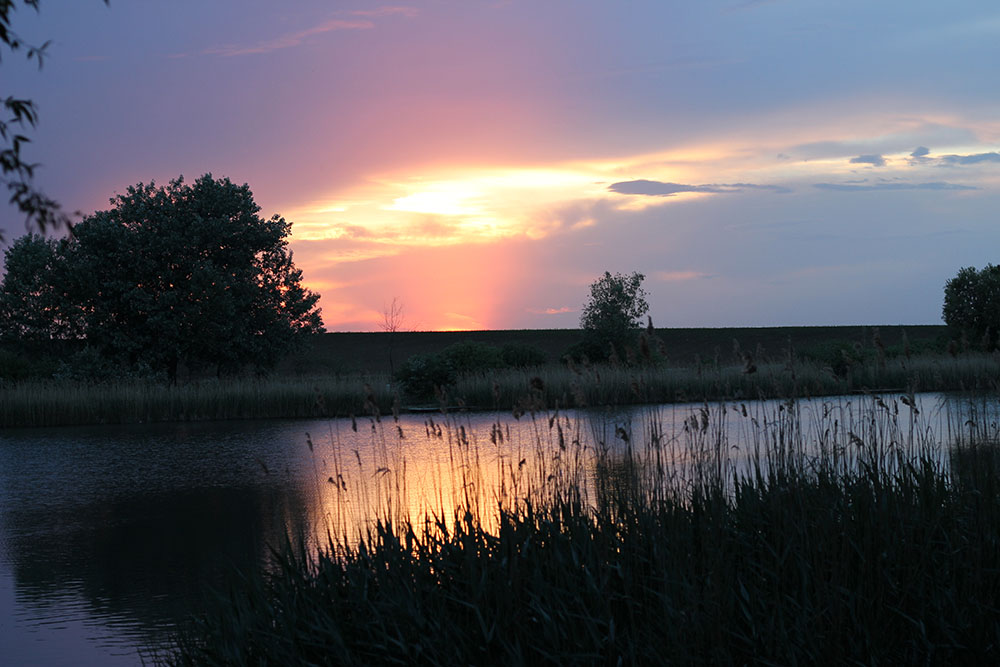 Using braided line is forbidden on the lake, therefore I couldn't use a braided leader. On the other hand, leadcores are allowed. I used leadcores on both of my fishing rods. I set up a lead clip rig for two of my rods and a paste lead rig for the third one. I tried many baits, such as tiger nuts, pop-ups, and Gold soluble boilies on the hair rig. I used PVA mesh too. I filled it with different seeds from the Gold and Red particle mix: tiger nuts, lupine, corn, and maple seeds.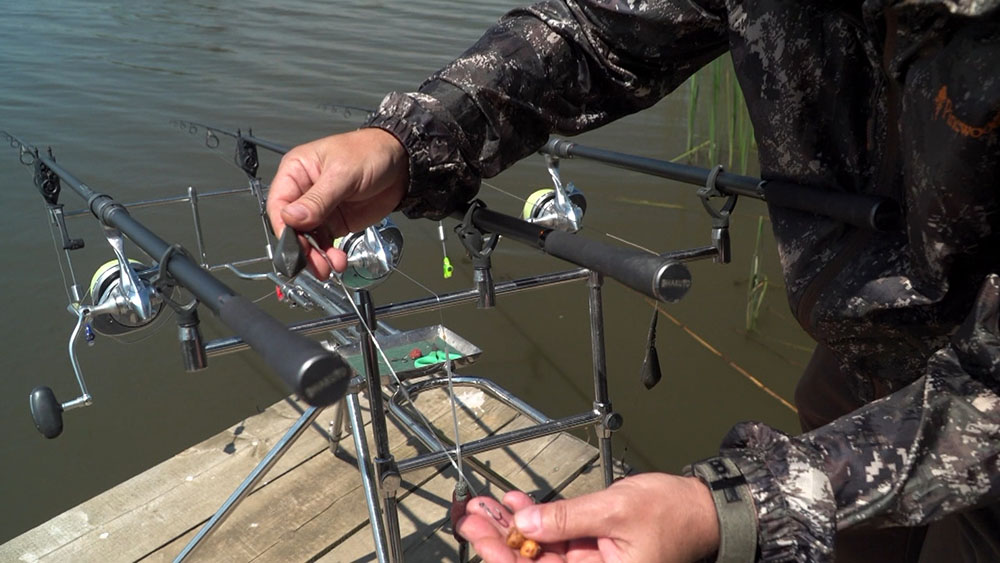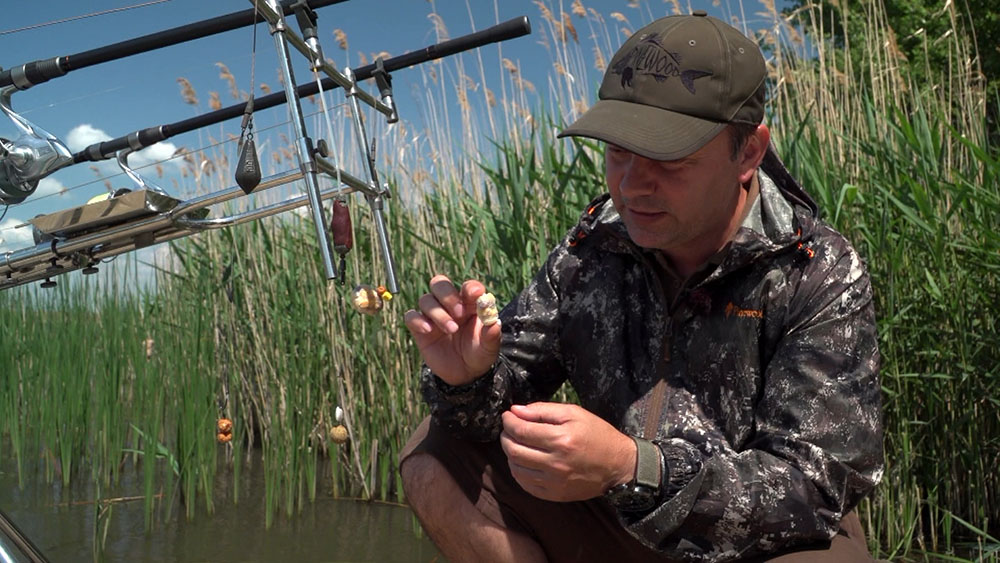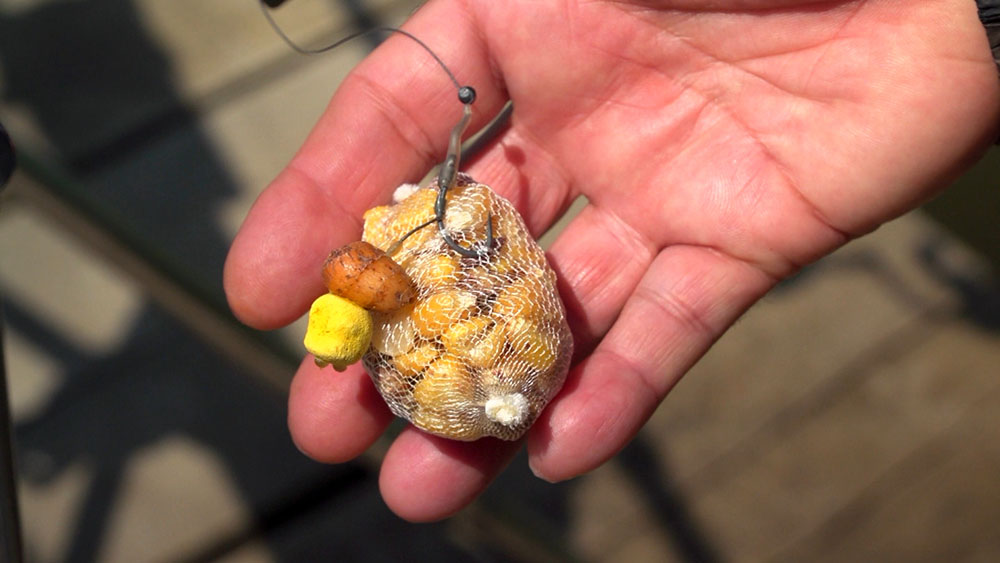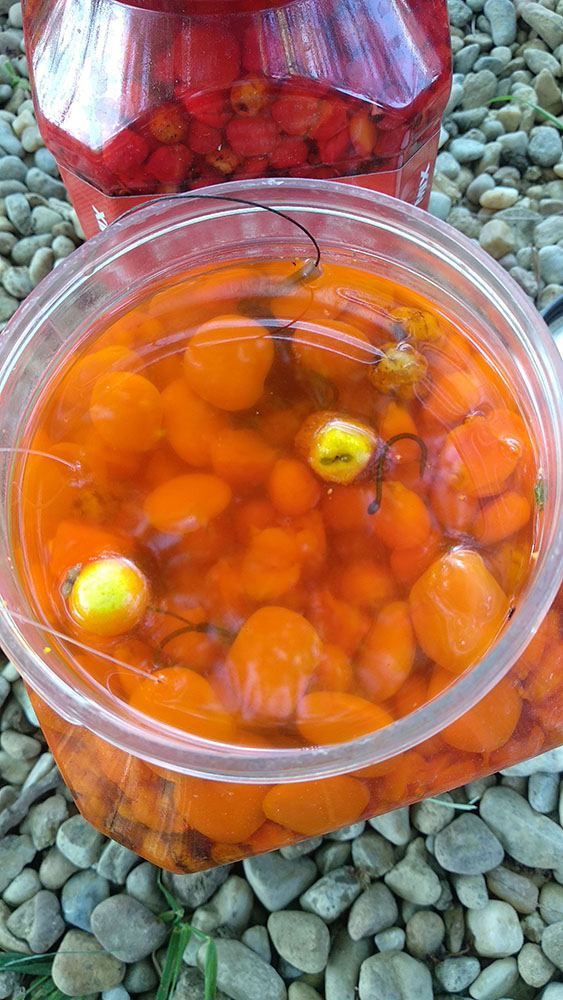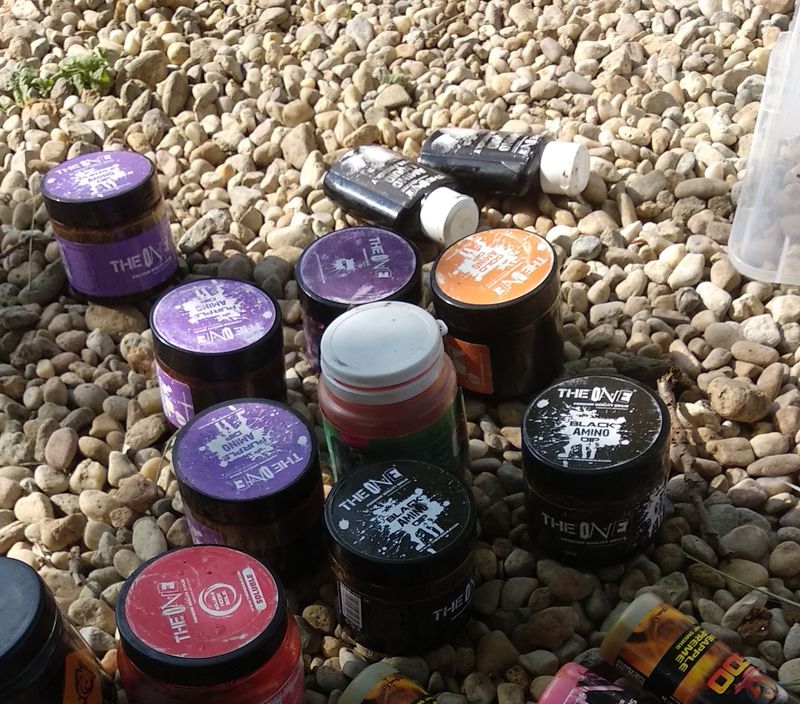 I caught quite a few 3-4 kg carp, but my dream was to catch one of the old ones which are over 10 kg. Cristi also caught carp, but he couldn't catch any of the big ones either.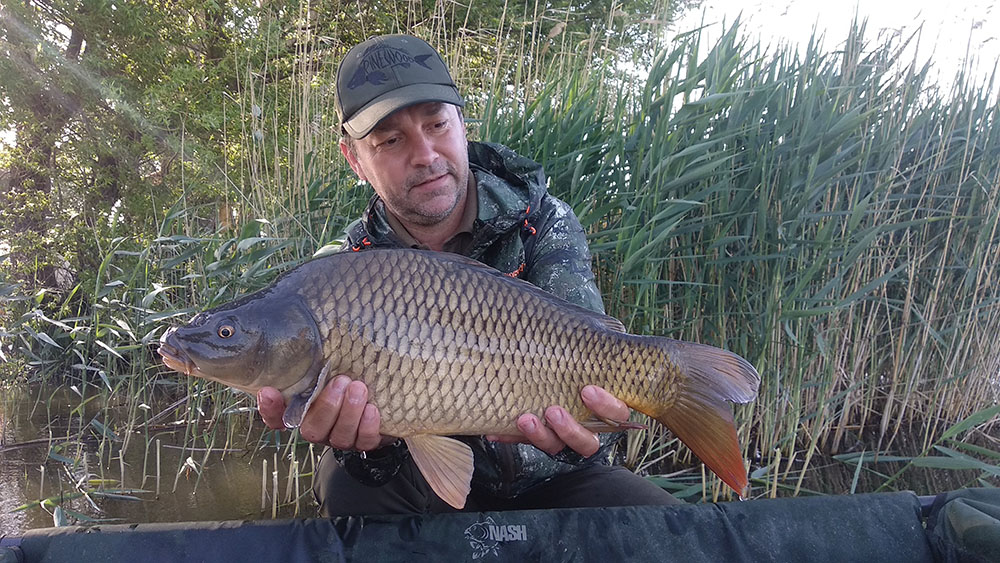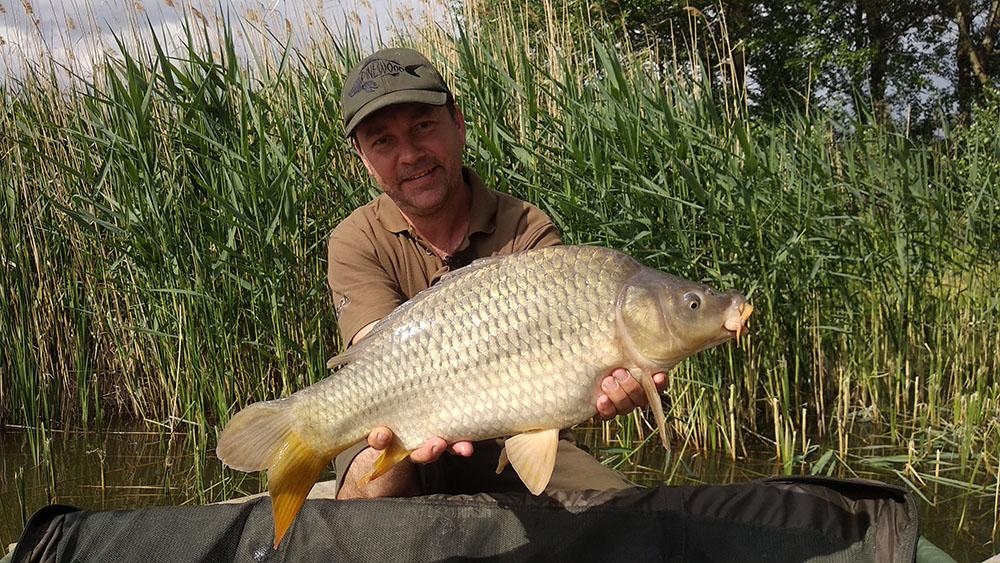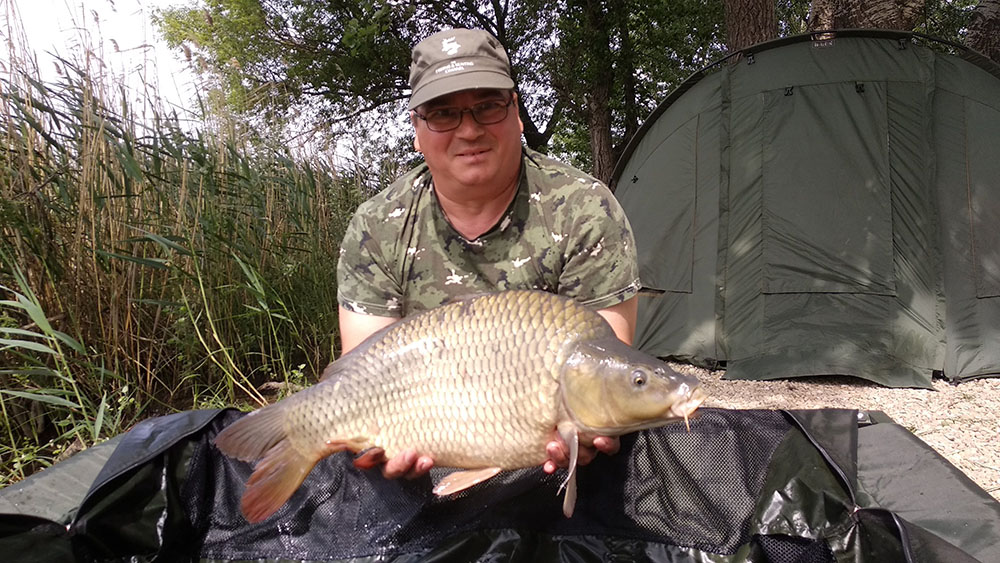 I used a spomb for feeding. I put size 22 boilies into my bucket, soluble and boiled, some 16 mm amino pellet, a small amount of corn and wheat pellet. Wheat pellet does not contain fish meal. Feeding with particles is fairly important on this lake.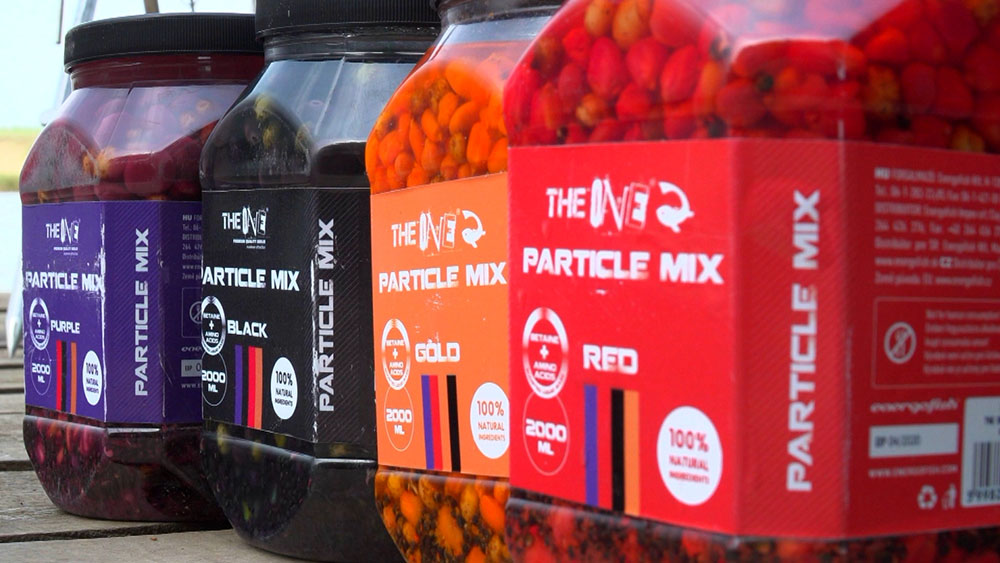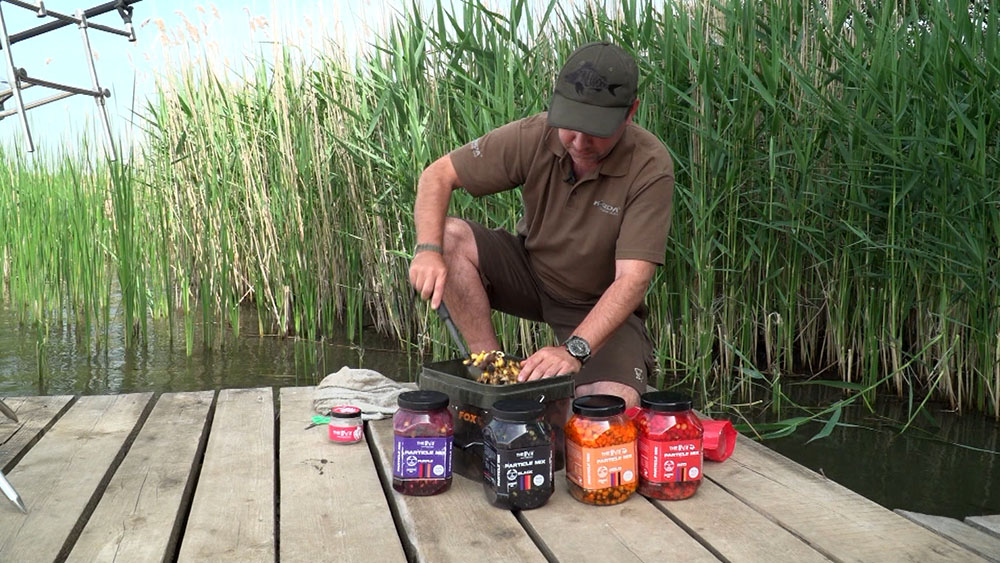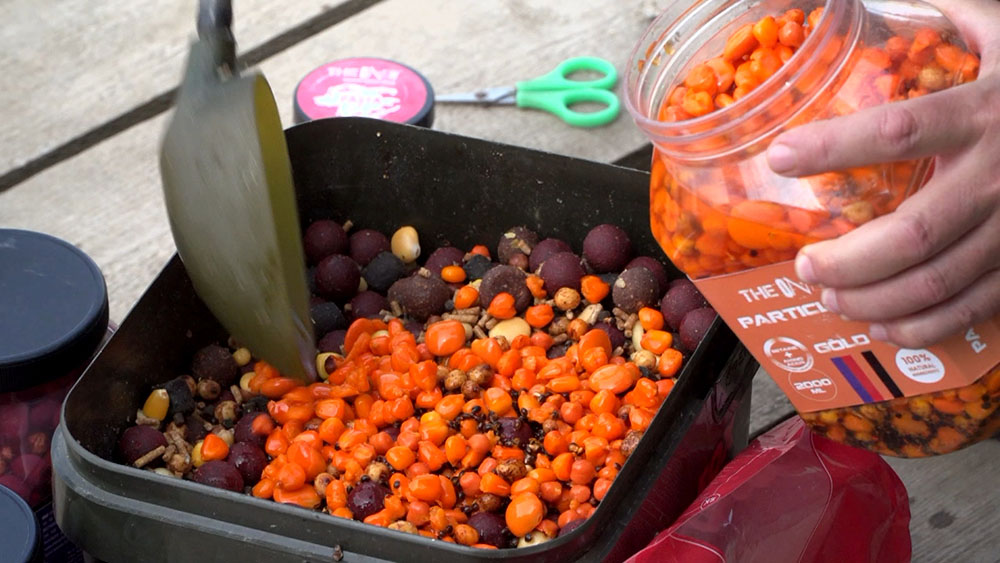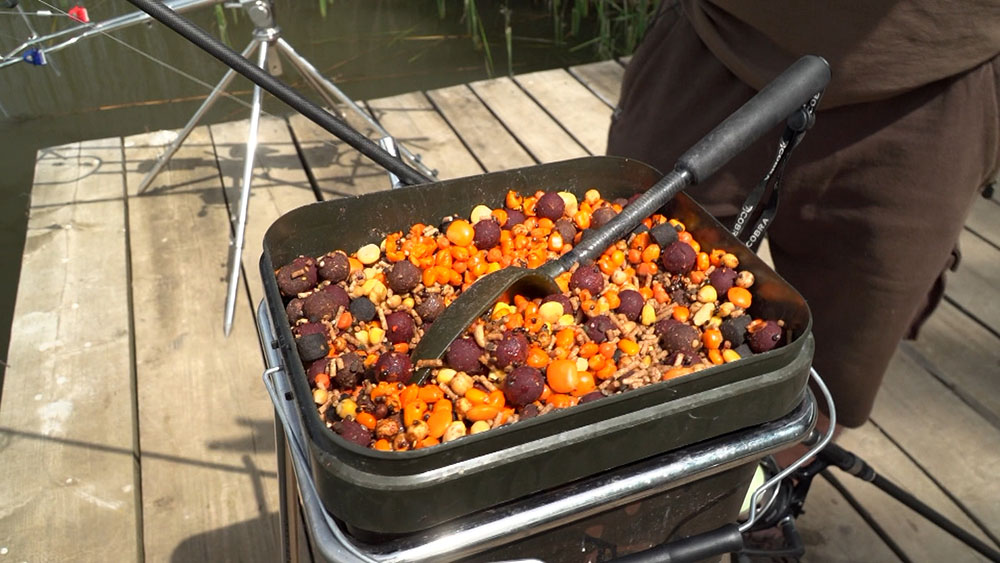 Strong wind brought a storm, the clouds were gathering, but finally, there was no rain. There was, however, a bite and I immediately felt that this would be a decent sized fish. I landed a 10 kg perfect mirror carp. This fish must have been living in the lake for quite some time. I caught a nice Koi carp too, which was quite unexpected, but I think it added to the quality of the session.
All together I caught more than 25 carp from 3 kg to 5 kg, but unfortunately, the grass carp avoided my bait although there are giant over 20 kg specimens in the lake.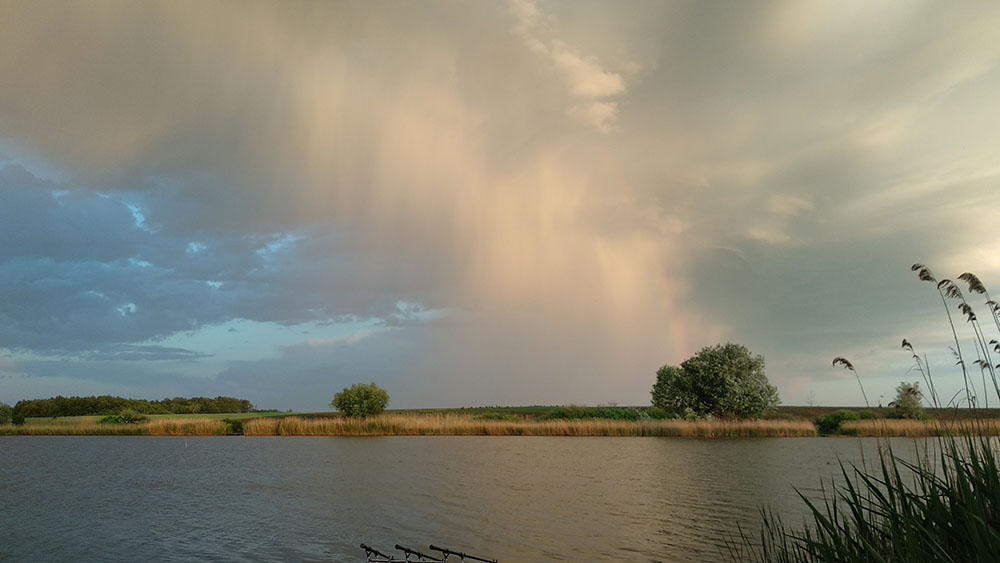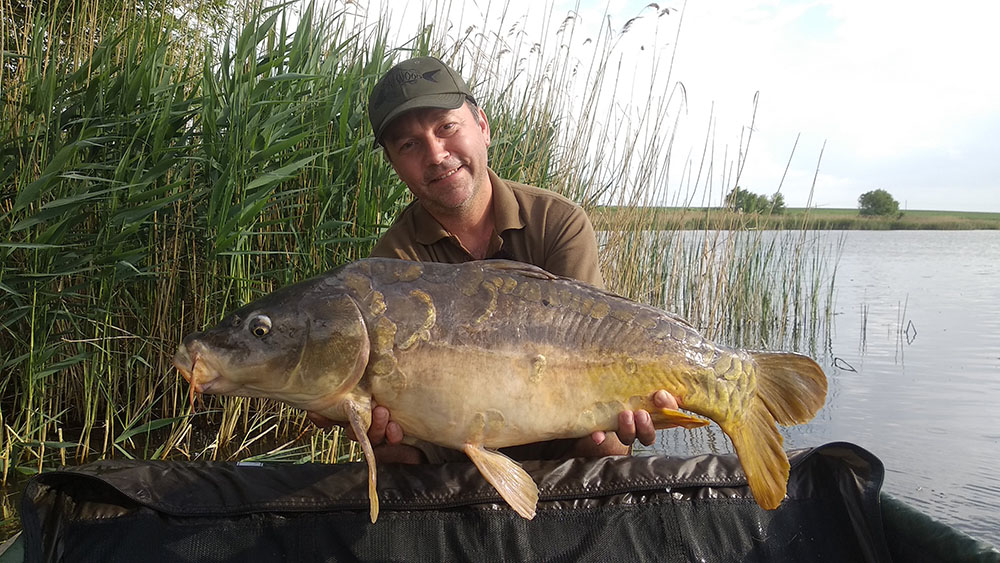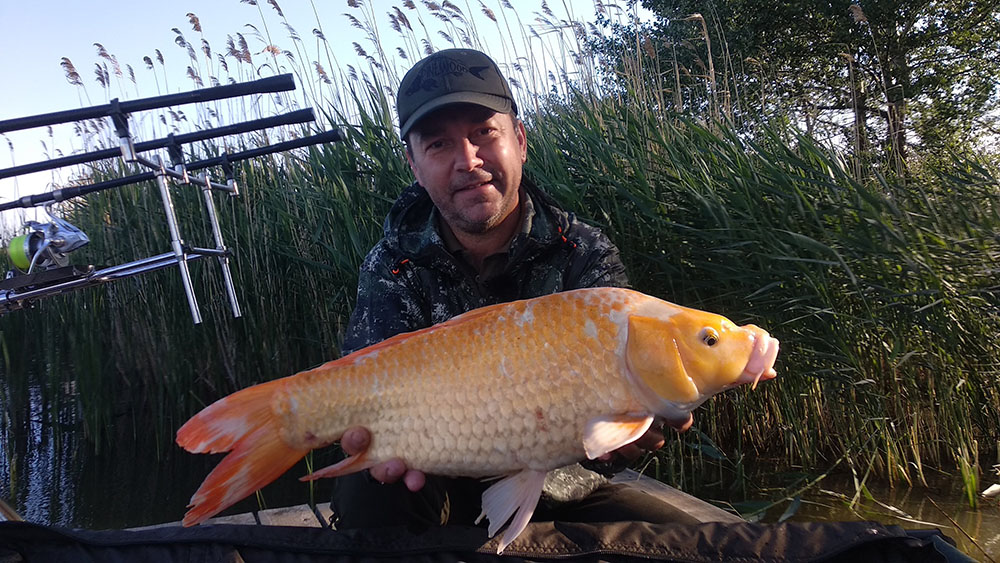 After we'd finished our session, we took part in a meeting organized by the manager of the lake where noted anglers from Romania came to officially open the lake.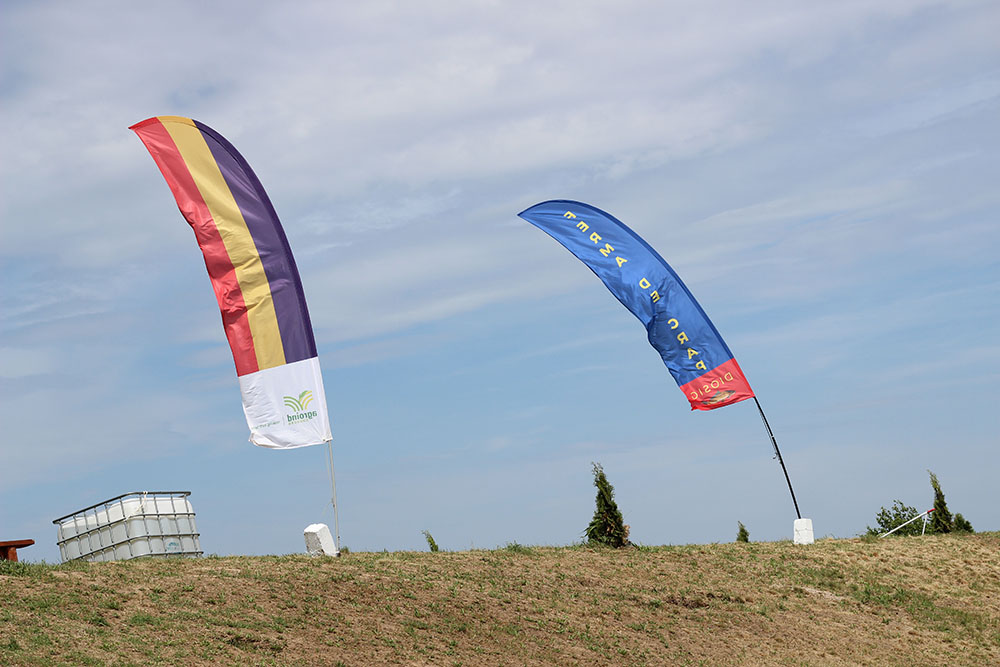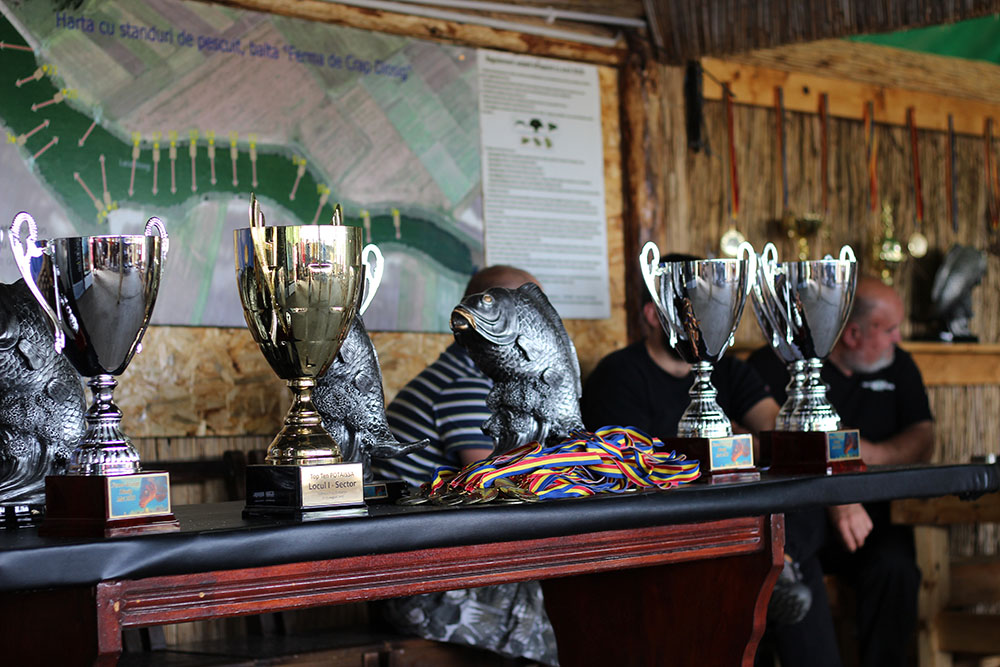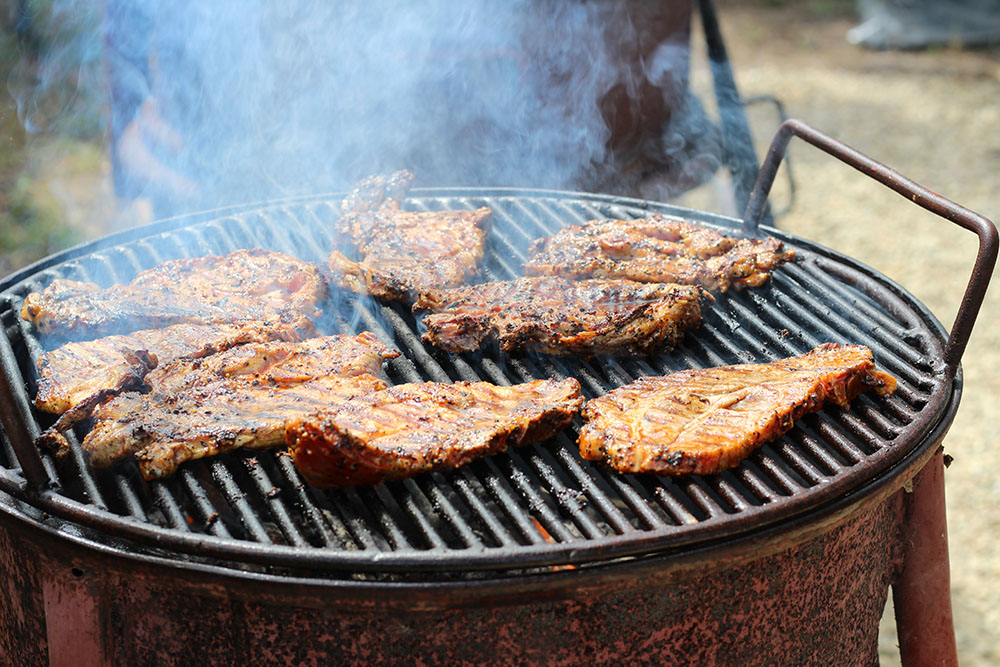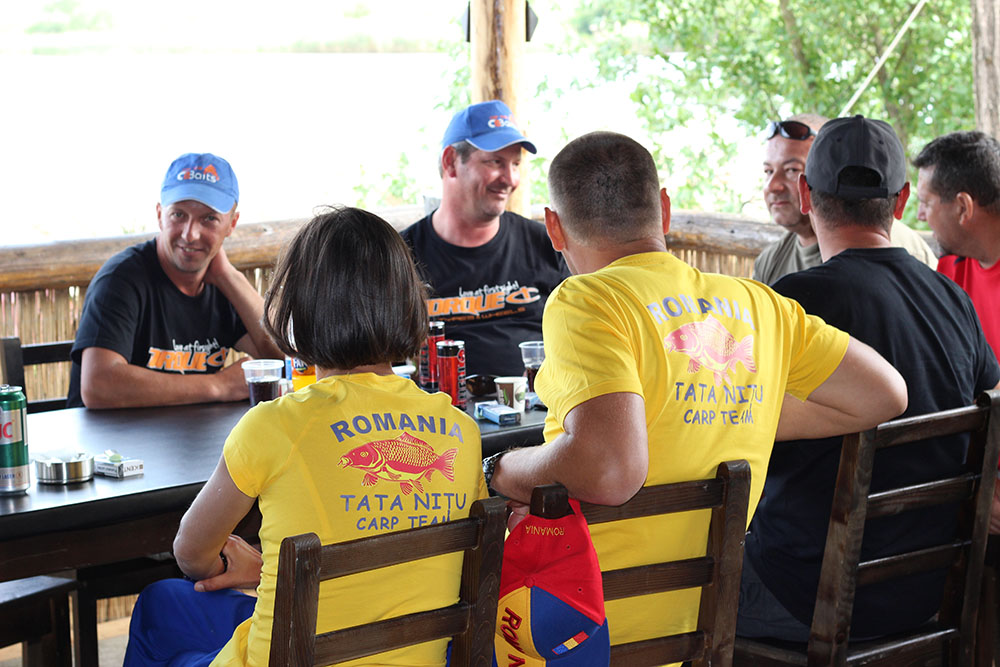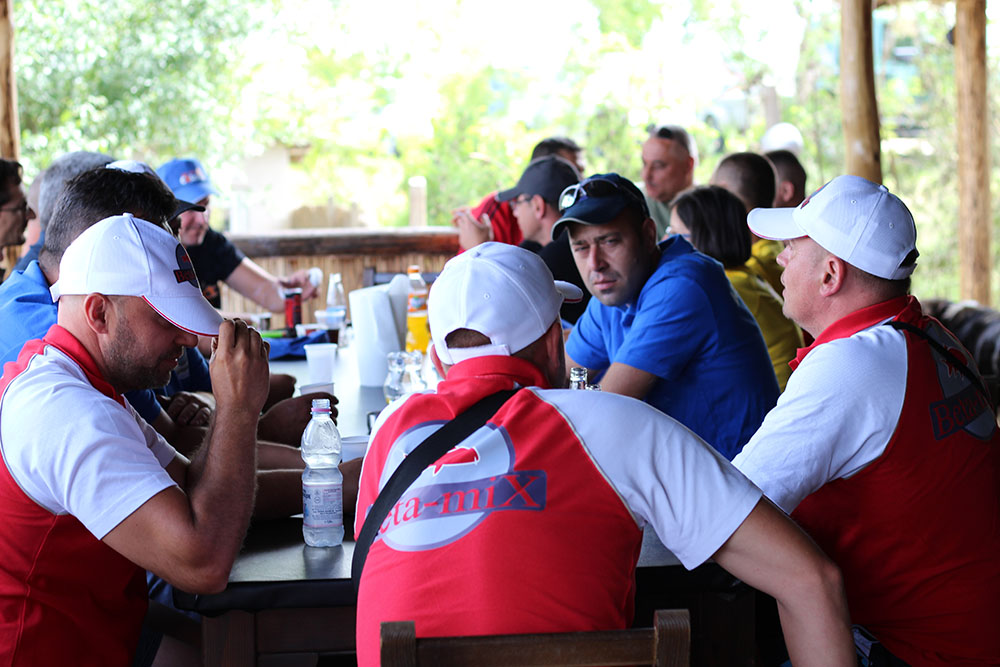 Written by József Ács
Photos: József Ács
Translated by Mihály Köntös