This time we tried our luck on the "old" Danube, where we were feeder fishing for barbel.
We found an excellent peg with gravel and we thought that we'd catch fish here for sure. The water level seemed suitable, but we were a bit worried about the flood that had been predicted to come. The clouds were floating all around, but sometimes we could see the sun behind them. When the sun was shining the trees were gleaming brightly.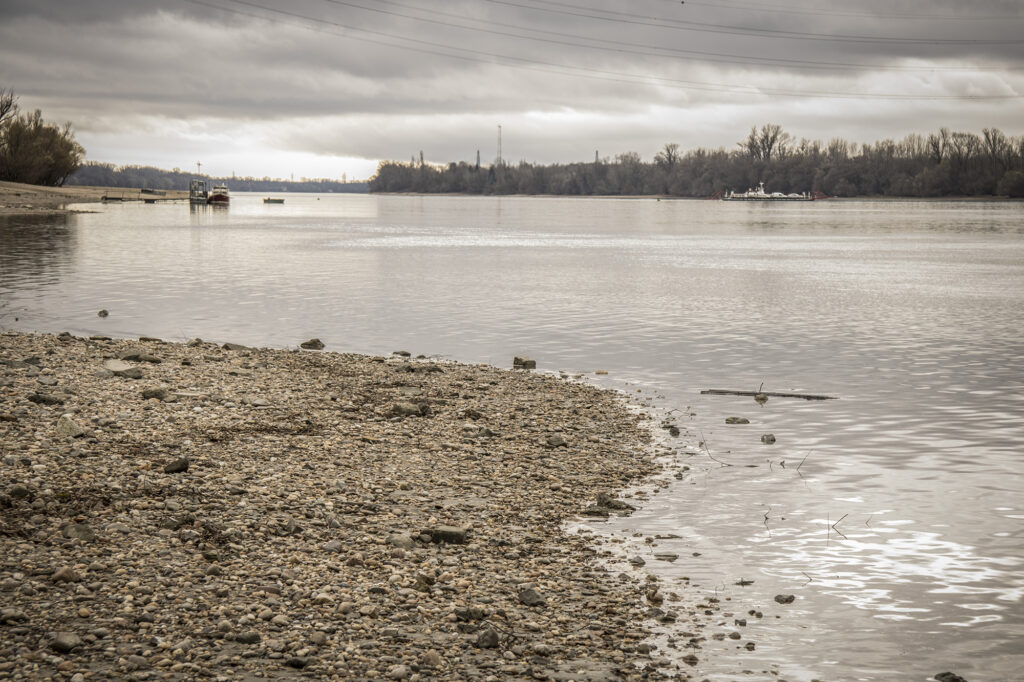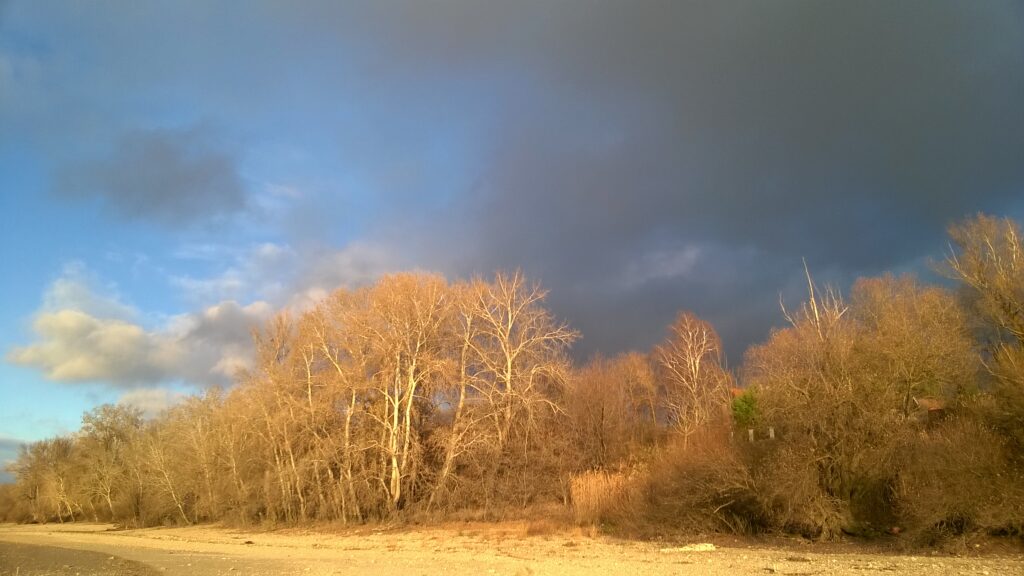 I brought two groundbaits with me, a bright one and a darker one. I mixed them and put some cheese aroma and maggots into the mix. I filled the 140 gm feeder basket but I also molded balls. I was feeding the spot which I thought would be good. I used maggots for hookbait. I changed the maggots after every cast. I recast every 10-15 minutes. I was looking for the best distance, where I could find barbel. Also, I like when there's some bait around the hook.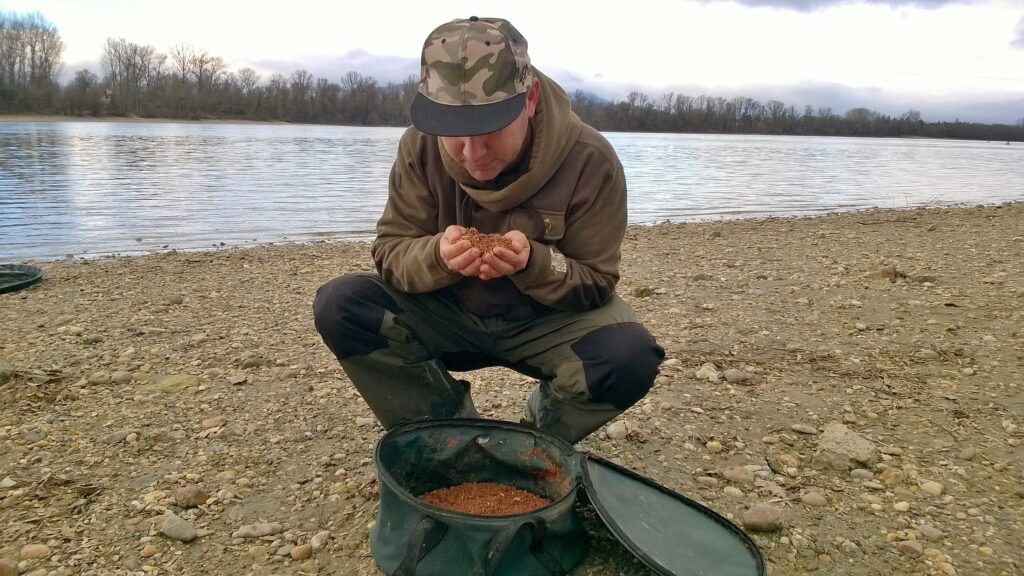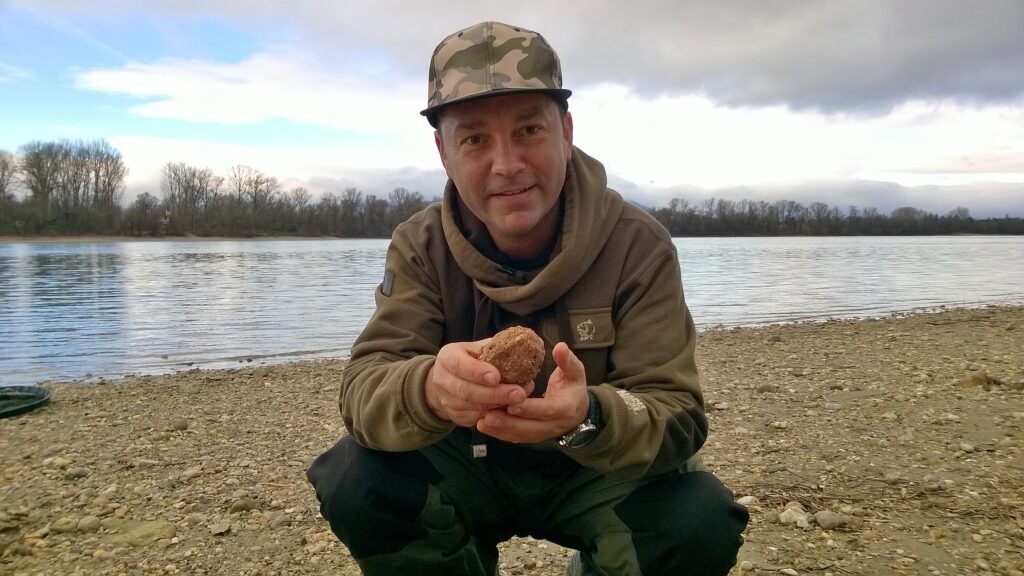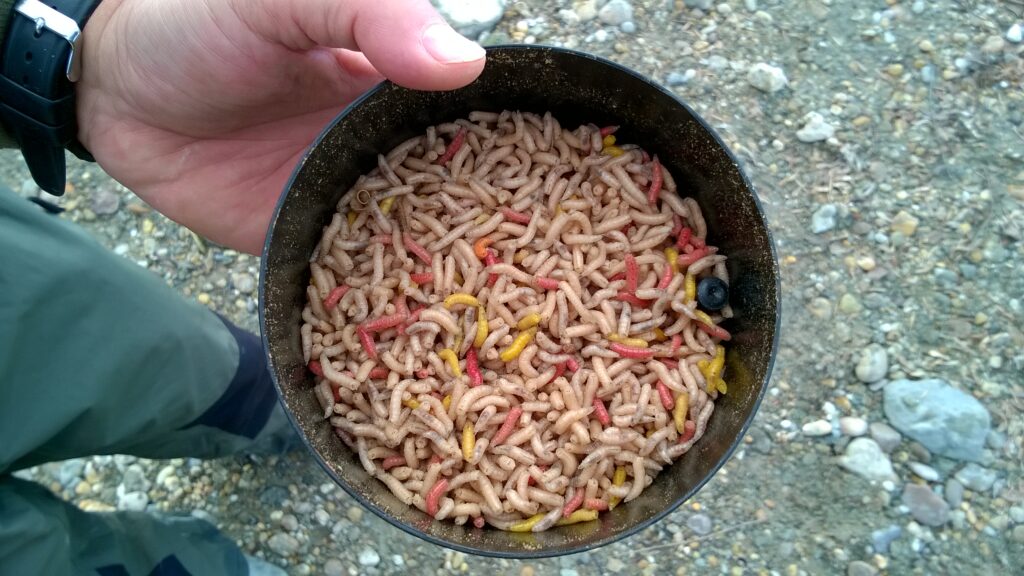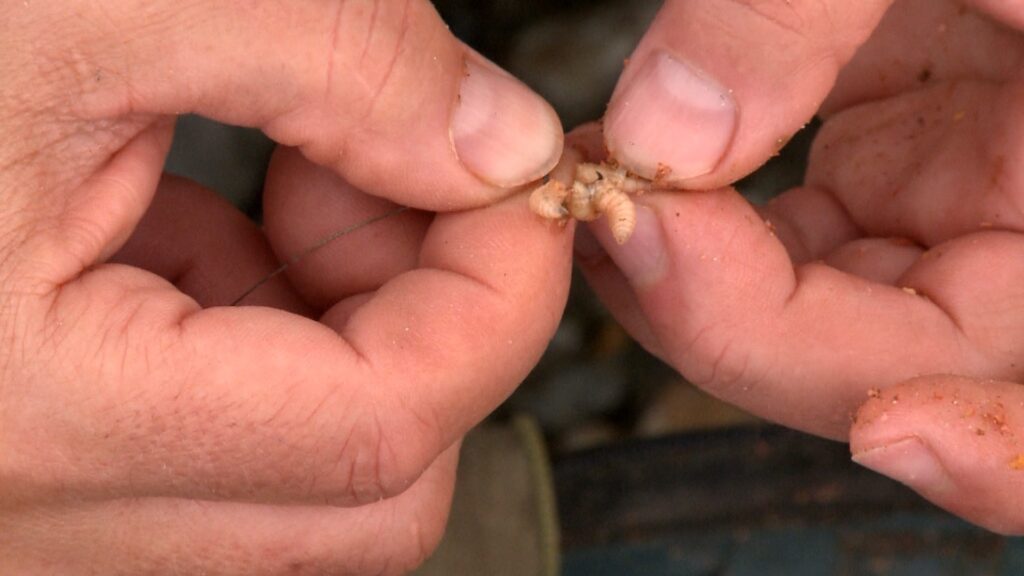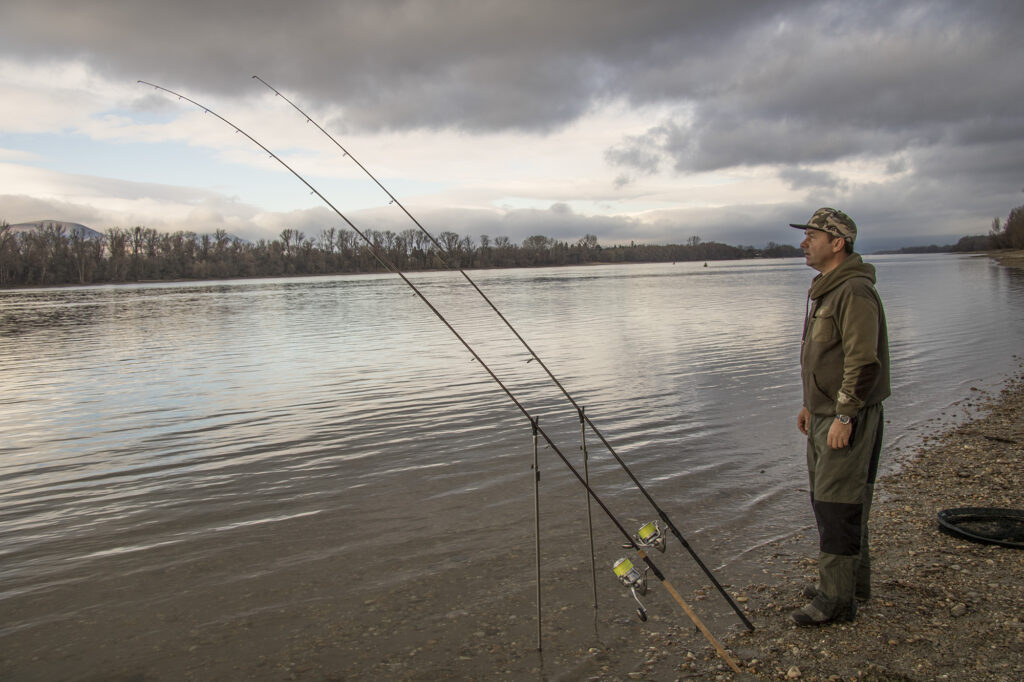 Pupa didn't really care about fishing. He was just walking around looking for Gammarus, reading some sort of book. It can't have been a cooking book. The water was slowly rising and the boats were travelling frequently. Suddenly, after a boat had passed us, I had the first take. After setting the hook I immediately felt that I had the fish. After a few minutes of fish playing I managed to land a magnificent barbel. My long hooklink must have been floating in the waves caused by the boat. This is how the two kilo fish could find it.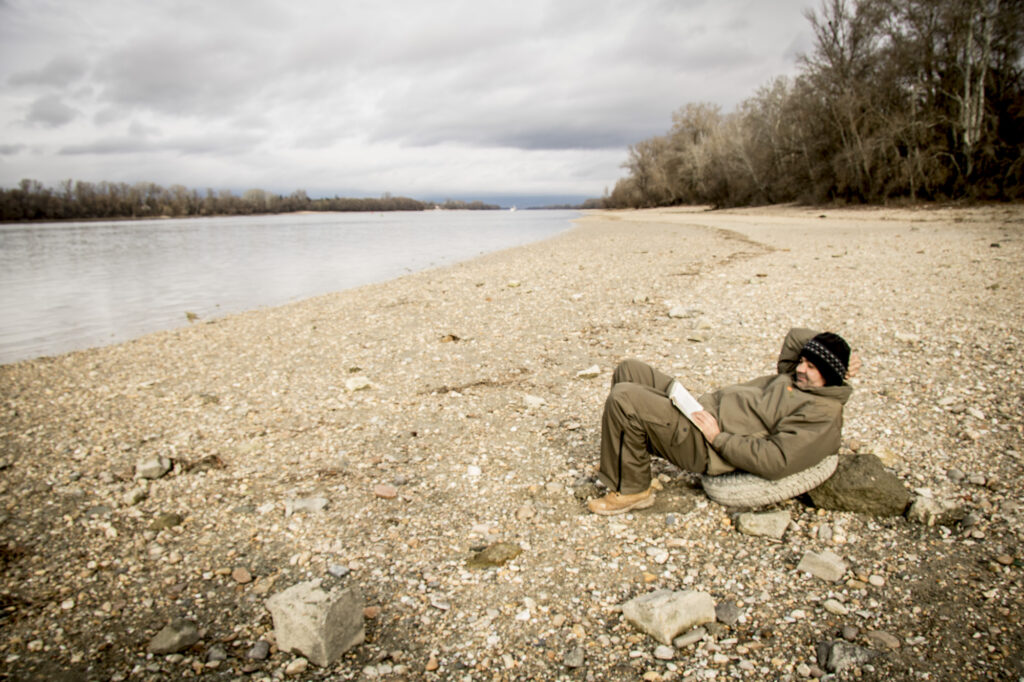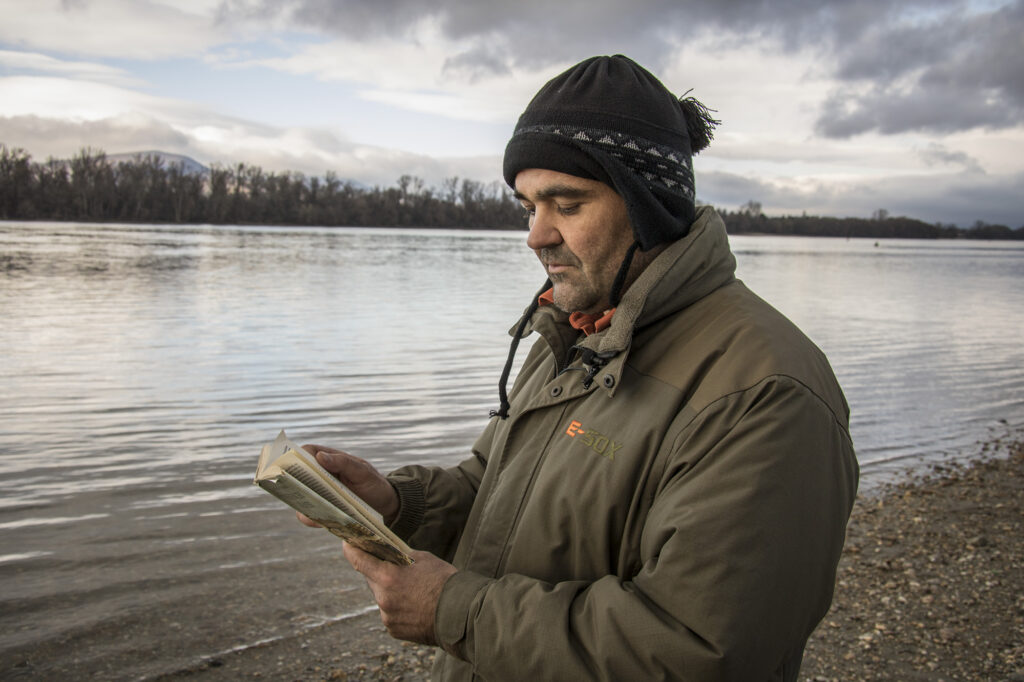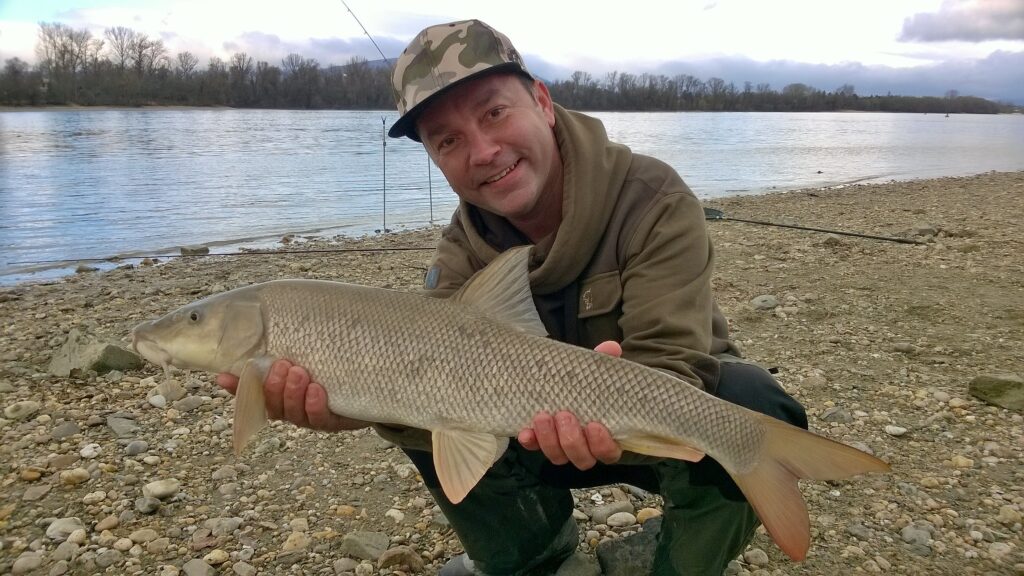 By the afternoon, driftwood appeared on the water and I felt that we would be in trouble. There was no sign of Pupa. Later it turned out that he prepared a little surprise for me. He made a Nürnberg style sausage sandwich seasoned with whole grain mustard and spinach.
I love this kind of food, but this time I particularly enjoyed it. It was delicious and even the rolls were grilled.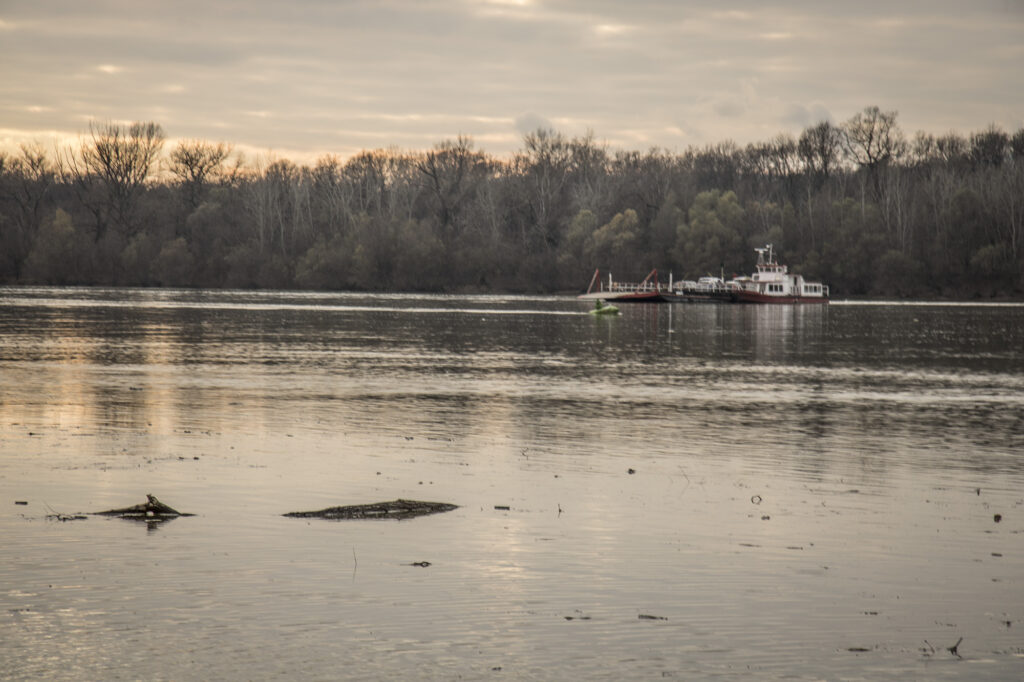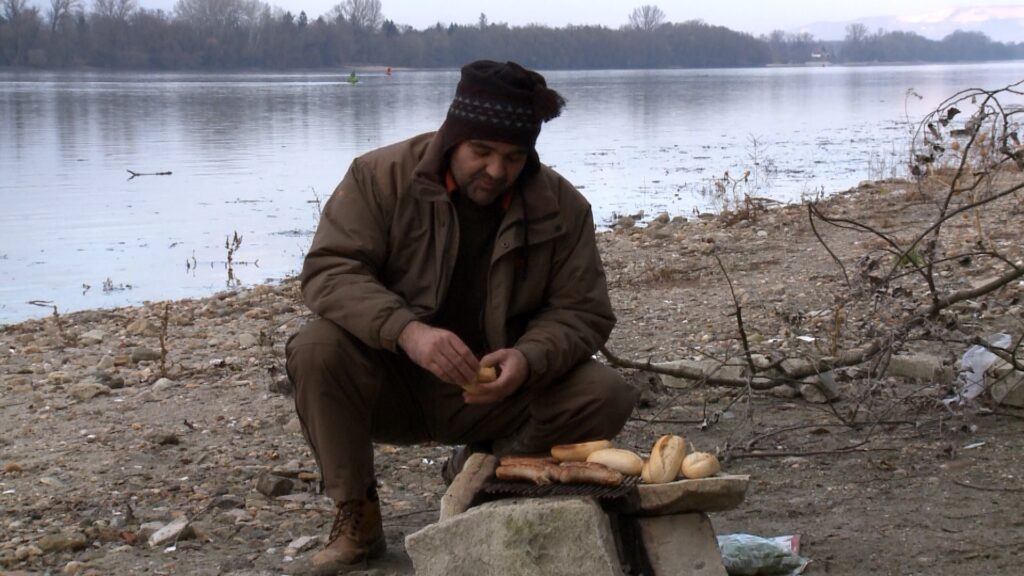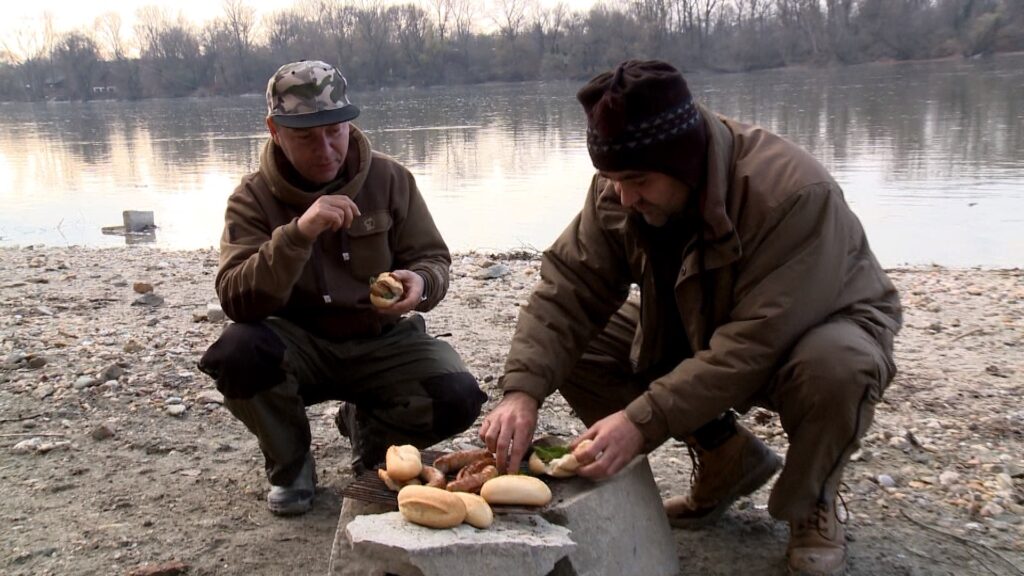 After we'd eaten our lunch the water was really coming up. I had to move my rod rests every 20 minutes. The driftwood also caused a lot of trouble. I still tried to catch some fish, but I had to admit that the session ended there.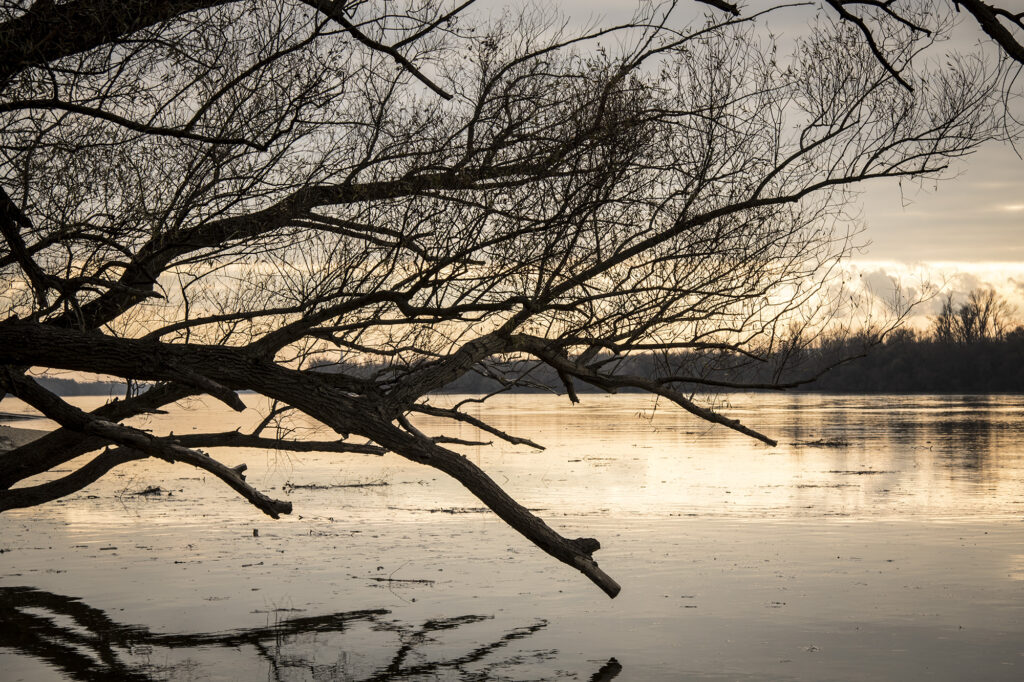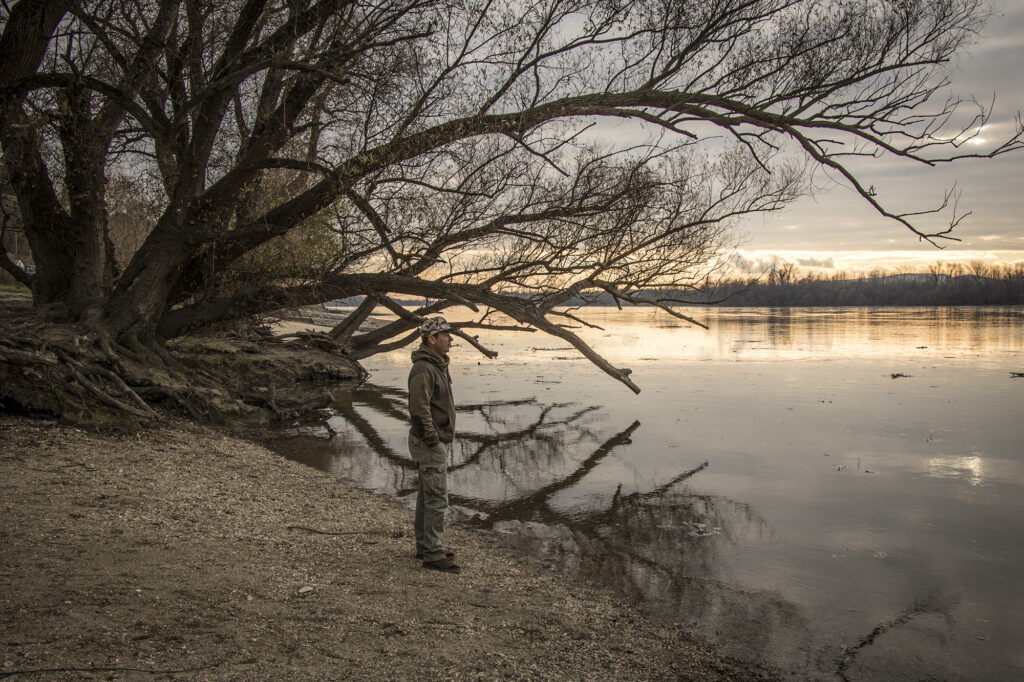 Written by József Ács
Translated by Mihály Köntös
Photos: Csaba Bors